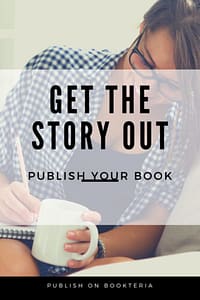 Have you ever wanted to share your story, but you're not sure how to get it published?
You can now publish your book on BOOKTERIA and make it available for readers all around the world.
Here are the steps you need to take to publish your book on BOOKTERIA:
1. Create an account and sign up.
2. Upload your book in the required format.
3. Add relevant information like description, genre, ISBN, etc.
4. Set the price of your book.
5. Publish your book.
Once your book is published, it will be available for readers to view and purchase.
With BOOKTERIA, you can also benefit from marketing services and analytics that will help you understand your readers' needs and interests.
So, what are you waiting for? Start writing and get published on BOOKTERIA today!