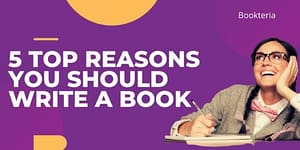 5 Top Reasons You Should Write a Book
I believe everyone should at least write a book in their lifetime. Why? Everyone has a story. Everyone has life lessons to share. True?
I never would have known Napoleon Hill if not for the book, Think and Grow Rich  I would never have heard of E. W Kenyon without such books as Two Kinds of Love , Two Kinds of Righteousness , Two Kinds of Knowledge , The Two Kinds of Faith,or Someone like Anthony Robbins without his popular book, Awake The Giant Within
You will agree with me that people like Brian Tracy ( Eat that First Frog ) , John C. Maxwell ( 21 Irrefutable Laws of Leadership), Myles Munroe (Maximizing Your Potential ) and other great men have made much impact through their books than any other way they could have done.
I have seen people who have traveled a great distance just to see me because they stumbled on one of my books.
If you are thinking you should write a book, stop overthinking it. The answer is Y.E.S.
In this article, I will show you 5 reasons you should write a book. Shall we?
1. You Can Write a Book!
It doesn't take rocket science to write a book. You don't need a Ph.D. in English before you can write a book or a bestseller. Some of the biggest bestselling authors in the world flunked their English classes.
If you have an idea that is worth sharing, you have a book already!
I wrote my first book in 2007 because I felt I have something worthwhile to share with my world.
2. To Boost Your Credibility
Writing a book is an instant credibility booster. The quickest way to establish your authority in any field is to write a book in that field.
Take, for instance, two speakers who speak on Internet Marketing, one has a book on it and the other has none. Who do you think will get booked more and why? The answer is obvious. The one who has written a book on Internet Marketing will get booked more, get more referrals, and more recognition.
When I am invited to speak, my host will introduce me as a bestselling author of "How to Borrow God's Brain to Succeed" or say something like this, "We are privileged to have with us today the popular Author of 'It's In You'"
What a great way to bring you on stage as a speaker!
3. Opportunity to Share Your Message with the World
Your books will travel far beyond your wildest imagination. My books have been read in the Netherlands, Germany, Japan, Mexico, the US, UK, Brazil, and across Africa, thanks to online publishing!
That way I have been able to share my message with the world. I receive  testimonials from across the world on the impact of my books.
If you have survived abuse, overcome poverty, beat cancer, raise successful children, start and scale up a business from the scratch, you have got a fantastic message to share with your world.
RELATED ARTICLE: 10 Steps to Writing Your First Book
4. Make A Difference
Authors change the world. They make an eternal impact. Many decamillionaires have traced their transformations to reading a book. Once, a lady sent me a message that read "Today, I would have taken my life if not that I stumbled on your writing."
What a joy  to see people overcome bad habits, start a business, and become  better parents just because they read your book.
If you truly desire to make a qualitative difference in your world consider writing a book.
5. Writing Will Help You Improve on Yourself
Writing transforms a man into a thinker. Writers tend to evolve as a result of the processes involved in writing a book.
For example, you are more informed about the subject than someone who has never written about it. Why? You read more about it, do more research, and think about it more profoundly.
If you want to expand your knowledge in a certain field, the greatest method to do so is to write a book about it. You'll learn a lot, and get a lot better.
Furthermore, the more you write, the more proficient you get.
With these few points of mine, I hope I have been able to convince you of the need to add a published Author to your bio ♡?
PS: Let's talk, what is your biggest takeaway from this article? Are you planning to write a book or you have written one? Drop your comment in the comment box.
About the Author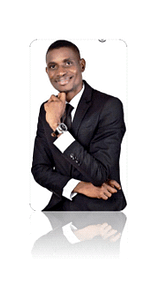 Felix A. Duyilemi is a Greatness Coach, Pastor and Bestselling author of "How to Borrow God's Brain to Succeed" and other great International bestsellers.
As a Keynote speaker at major conferences, he speaks regularly on Purpose, Passion, and Prosperity. You can reach him at [email protected]
---
Books cited in this article
Diclosure: As Amazon Associate, bookteria will receive little commision if you click on any of these links and purchase a book at no any extra cost to you.
---
Do you have a book you want to publish online? Click here